Right then, what happened in this weekend's Championship fixtures? Anything of note? Oh yeah, DERBY COUNTY WON A FOOTBALL MATCH!
After two long months and 11 painful games, the Rams have rediscovered the sweet, sweet taste of success, and in doing so have clawed their way off the foot of the Championship table.
As usual, the latest instalment of second tier football was packed with slipups and surprises, with the position of table-toppers changing hands on more than one occasion. So, without further ado, let's find out who the biggest winners and losers from the weekend are.
---
1. Winners - Derby
Who would have thought it?
After throwing away late leads in their previous two fixtures, Derby have finally managed to get the job done and have lifted themselves off the bottom of the
Championship
table.
Not only that, the win also marks the first win in management for Wayne Rooney, as he and Liam Rosenior look to steer the Rams away from the drop zone.
There's still plenty of work left to do, but this victory could be a huge springboard for the club as they look to avoid becoming part of an end-of-season relegation dog fight.
---
2. Losers - Middlesbrough Oh Neil. We've seen that look so many times before, haven't we?

In fairness, Neil Warnock's side could've just been played off the park by the 2009 Barcelona team and he'd still go over to the ref at full-time and have a moan.

Although, it's clear to see why he's frustrated. Middlesbrough just can't seem to find any consistency lately, with each defeat followed by a win and vice versa.

His side's trip to Stoke was a huge chance to impose themselves on those above them in the league and grab a second-consecutive win; but they blew it. And not only did they blow it, Stoke subsequently leapfrogged them in the table. Not a good day for Boro.
---
3. Winners - Reading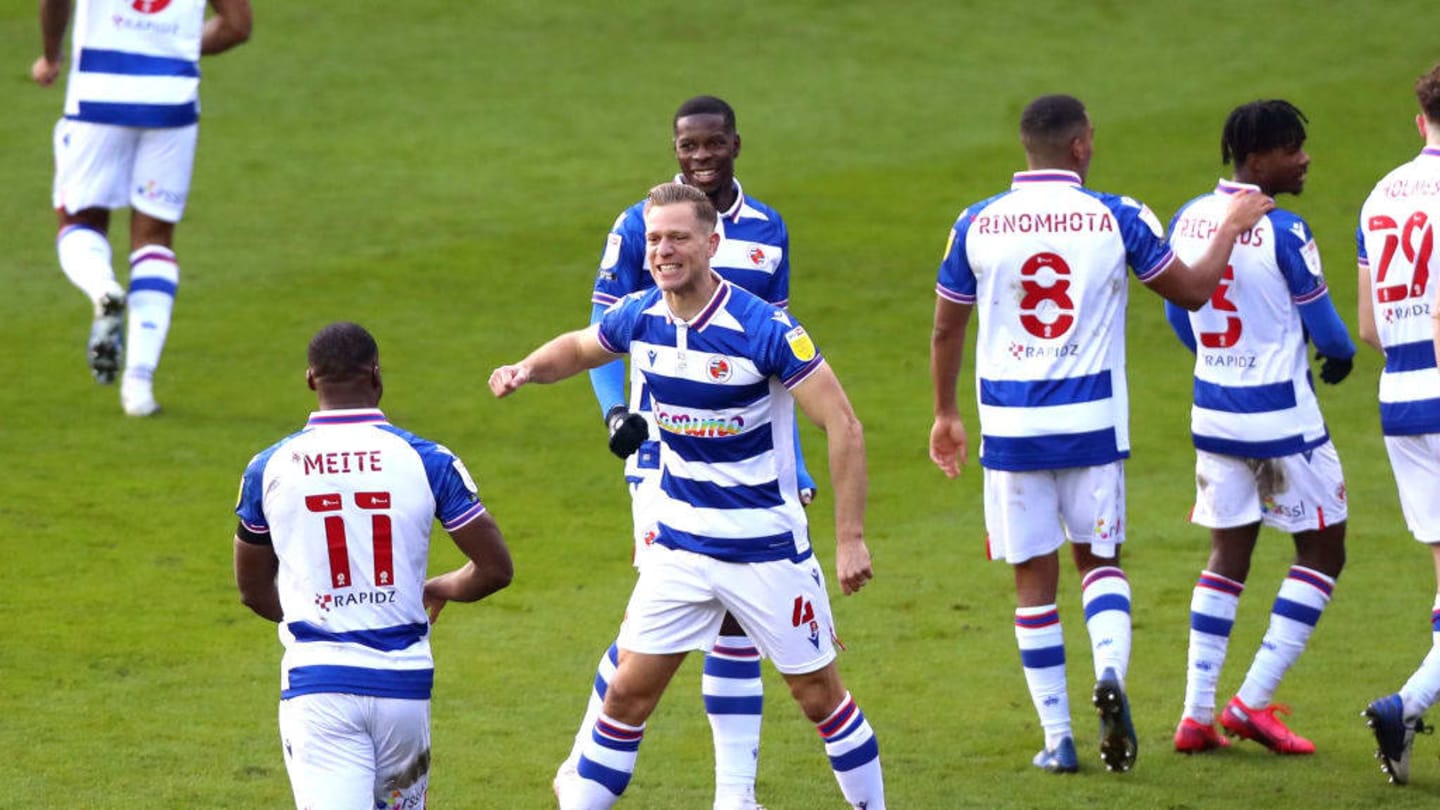 It can't be easy being a Reading fan at the moment. Each game they must be left wondering 'are we doing to get the team that won seven out of our first eight games or the one that then went onto lose four on the bounce?'.

Well, they got the former in the early kick off on Saturday afternoon, cruising to a comfortable 2-0 win and finishing the weekend in third position in the league - just a point off top spot.

Wonder which Reading we'll get next week?
---
4. Losers - Sheffield Wednesday You know the drill. You lose a few games, you sack your manager, you bring Tony Pulis in and all is rosy. or maybe not?

Sheffield Wednesday are yet to bag a win under the veteran tactician, and while a 2-1 defeat to Norwich is nothing to be ashamed of, Derby's win saw the Owls plummet back to the foot of the table, a position they thought they'd long left behind after wiping out their points deduction.

A massive Yorkshire derby away to Huddersfield awaits Pulis' men next week, and defeat there could spell big trouble for the Owls.
---
5. Winners - Stoke
Who would've thought it?

Stoke certainly have the big-name players to mount a promotion challenge, but given their performances last season and their far-from-stellar summer transfer business, very few expected the Potters to be challenging at the top end of the pitch this campaign.

In his first full-season in charge, Michael O'Neill looks to have breathed life into his Stoke side, and their win over Middlesbrough now sees them sit in fifth position, just three points off Norwich in first.
---
6. Losers - Watford While Reading and Stoke have been benefactors of a sharp leap up the table, Watford are one of the sides who've been squeezed out, courtesy of their shock 1-0 home defeat to Cardiff.

The Hornets enjoyed 66% possession against Neil Harris' men but still couldn't find a way to break the Bluebirds down, and defeat has seen them drop down to seventh in the league table.

Still, they can jump up to second with a win next week.what a league.
---
Source: 90min
---