Ask any former professional and they will tell you that training ground bust ups are part and parcel of modern football.
Putting a group of super competitive, overpaid blokes together five days a week is always going to lead to some disagreements and some of them are bound to led to fistycuffs. However, not every player has the misfortune of their scrap being picked up on by the media.
Here are 22 individuals who have not been so lucky and will always be remembered for their part in an infamous training ground scraps.
---
1. Mario Balotelli vs Roberto Mancini
Mario Balotelli is easy to love but impossible to manage. It's little surprise that he's found his way onto this list.

The incident in question took place back in January 2013 during his time at Manchester City. Then manager Roberto Mancini is said to have reacted angrily after Balotelli committed a dangerous tackle in training, attempting to drag him off the pitch by his orange bib.

The striker resisted and eventually had to be restrained by teammates. Soon after the incident he was sold to Milan, but Balotelli has since been selected multiple times by Mancini at international level who once described him as 'like another one of my children'.

Cute.
---
2. Thomas Gravesen vs Robinho
Back in 2006, Robinho tangled with notorious hardman Thomas Gravesen and just about lived to tell the tale. Julio Baptista recalled the details of the ugly exchange many years later.

"He gave him a kick, then another one. Robinho stopped, looked at him and shoved him in the chest, and then it kicked off. Gravesen wanted to kill him," he explained (via the Mail).

"They were separated but Robinho went back to the changing rooms and Gravesen looked and me and said, 'I'm going to kill him.'"

Just your average day at the office, then.
---
3. Joey Barton vs Ousmane Dabo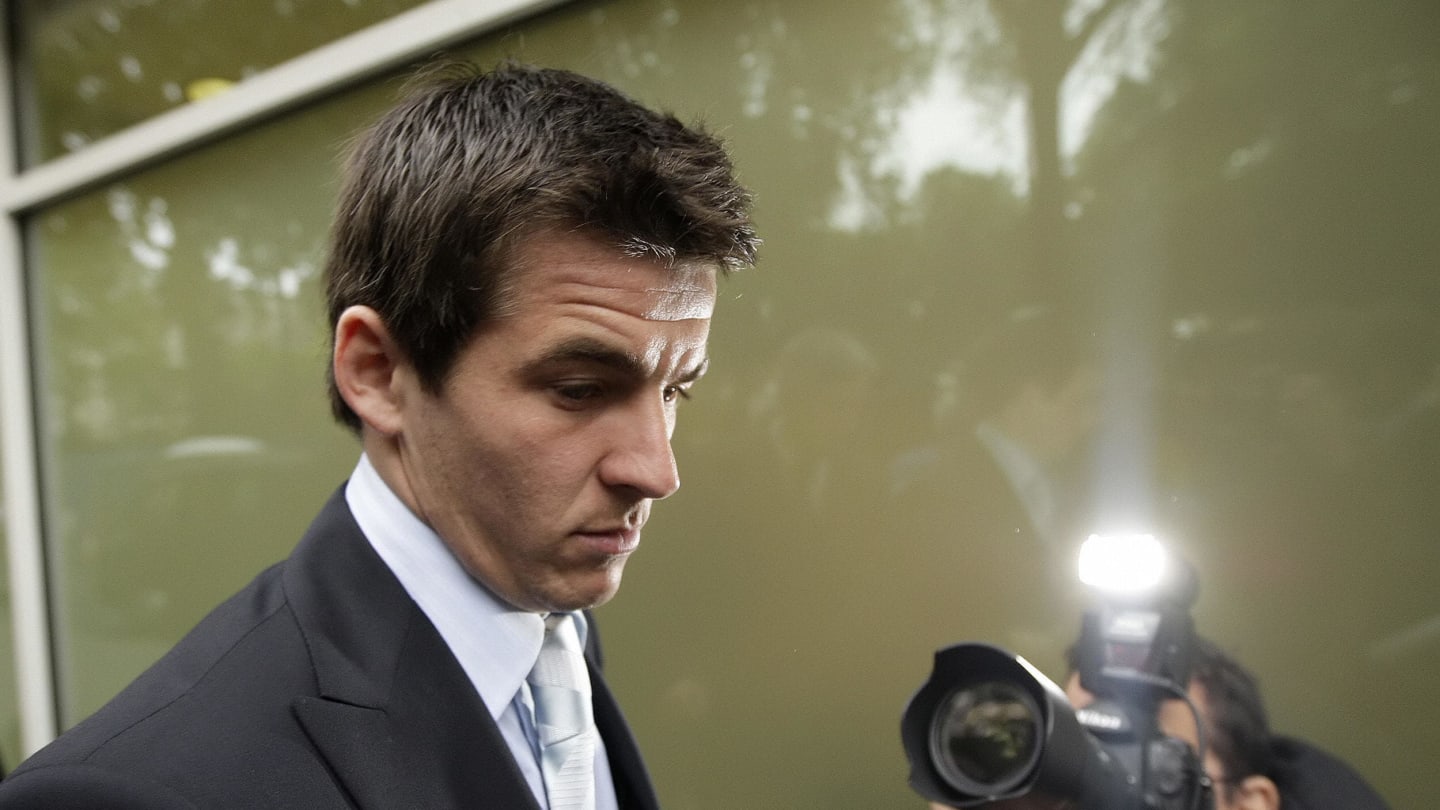 There's nothing remotely funny about this one. In May 2007, Joey Barton attacked Manchester City teammate Ousmane Dabo at the club's training ground, leaving the Frenchman in need of hospital treatment.

What's even worse is that, according to Dabo, the attack blindsided him and was completely unprovoked.

Barton was sentenced to 200 hours community service for his actions and handed a six-match ban by the FA.
---
4. John Hartson vs Eyal Berkovic
Big John Hartson was always an imposing presence on the pitch but in 1998 he let his aggression spill over to the training ground.

During his spell at West Ham, Eyal Berkovic reacted angrily to a Hartson tackle in training, giving the Welshman a punch in the gut for his trouble.

The target man responded to this the way anyone else would.by kicking Berkovic in the head. In his defence, Hartson has since revealed his deep regret over the incident and seems like a very nice bloke - for a head kicking enthusiast, anyway.
---
5. Aboubakar Kamara vs Aleksandar Mitrovic The 2018/19 season was disastrous for Fulham, with the Cottagers picking up just 26 points. Only the embarrassing 20th placed Huddersfield faired worse.

A particular low point in this horrific campaign was a bizarre training ground bust up between Aleksandar Mitrovic and Aboubakar Kamara. The pair had an on-field falling out several weeks before when Kamara refused to allow Mitrovic to take a penalty - which he subsequently missed.

Round two of the feud had a far stranger cause. Mitrovic apparently took exception to Kamara being rude to a yoga teacher which led to scuffle. The latter would get charged with grievous bodily harm and criminal damage soon after.
---
6. Freddie Ljungberg vs Olof Mellberg
This bust-up gets bonus points for taking place on the grandest stage of them all, the World Cup.

After missing out of France 1998, Sweden were excited going into the 2002 tournament but things did not get off the smoothest start.

Before they had even kicked a ball, Freddie Ljungberg and Olof Mellberg were involved in a training ground scuffle - which happened to be captured by a television camera.

Reacting to Mellberg's late tackle, Ljungberg grabbed the former Aston Villa man around the throat before the pair were separated. Despite this early distraction, the Swedes didn't do too badly, progressing through the group stages before losing to Senegal after extra time in the round of 16.
---
7. Andy Carroll vs Steven Taylor
The early part of Andy Carroll's career was plagued with discipline problems.

Perhaps the most explosive incident of all involved Newcastle teammate and fellow Geordie Steven Taylor. In 2010, it was reported that after Carroll found out Taylor had been texting his former lover, he responded by punching him square in the jaw.

The centre back's injuries were severe, with the former England Under-21 international spending several nights in hospital and undergoing surgery.
---
8. Neymar vs Nelson Semedo
One of Neymar's final acts as a Barcelona player was getting into a training ground scrap with Nelson Semedo.

Well, less of a scrap and more of a light tussle. After several seconds of pushing and shoving, Neymar threw his bib to the ground and kicked a ball away in frustration.

A few weeks later he'd sealed a move to Paris Saint-Germain.
---
9. Zlatan Ibrahimovic vs Oguchi Onyewu "You come at the king, you best not miss," - Omar Little

Oguchi Onyewu should have remembered this proverb when he came for Milan golden boy Zlatan Ibrahimovic in 2010. After the incident, he never played for the Rossoneri again.

Later, the Swedish striker recalled the incident in ridiculously over the top detail in his autobiography.

"I headbutted him, and we flew at each other. We wanted to tear each other limb from limb. It was brutal. We were rolling around, punching and kneeing each other. We were crazy and furious — it was like life and death."
---
10. Danny Drinkwater vs Jota Danny Drinkwater's spell at Aston Villa was typical of his recent career - underwhelming.

The Premier League winner made four appearances, failing to register a single goal or an assist.

His most notable contribution to the Villa cause was headbutting Jota in training just before football was shutdown due the coronavirus. He never featured for the the West Midlanders again.
---
11. Raheem Sterling vs Joe Gomez
This is somewhat controversial final inclusion but for the purposes of this list, the canteen counts as part of the training ground.

After a feisty meeting between Manchester City and Liverpool in the Premier League, Raheem Sterling let his emotions get the better of him, squaring up to Joe Gomez during a team meal while the pair were on England duty.

The incident caused quite a furore with everything from Gareth Southgate's discipline to the very notion of masculinity being discussed at length by the braying media. The joy of the international break, eh?
---
Source: 90min
---