Admit it, we've all seen a player tearing it up and immediately thought 'bet they're gonna flop next year.'
Usually we're proven wrong - remember when Harry Kane was certain to fail after an impressive first season? However sometimes, just sometimes, after a breathtaking season, a player will staggeringly flop the following year. When this happens they're labelled as 'one season wonders'.
Let's take a look at the top ten players who have earned the accolade.
---
10. Michael Bridges Bridges established himself as one of England's brightest young forwards after scoring 19 goals in his debut season at Leeds.

Unfortunately for the striker, however, the rest of his career was blighted by injury. He played just ten games over the next four seasons at Leeds, before being released in 2004.
---
9. DJ Campbell DJ Campbell surprised everyone by tucking goals away with ease in his debut season in the Premier League. He found the net 13 times for Blackpool that campaign - although his goals weren't enough to keep them in the top flight.

Queens Park Rangers fans would have been brimming with excitement when the striker signed for them the following year.yeah.they shouldn't have been. He scored once for the Rs.
---
8. Amr Zaki Zaki had a brilliant start to life in England, scoring five goals in his first six games. By Christmas he'd scored ten times for Wigan including an acrobatic effort against Liverpool, and at one point he was the third-highest goalscorer in the league.

It seemed Wigan had unearthed a real star. After being linked with a host of top clubs everyone expected his goalscoring exploits to continue after the new year.

That's not quite how it worked out. The Egyptian went goalless for the rest of the campaign and famously refused to return to the club after an international fixture.
---
7. Grafite Grafite's best remembered for forming an unstoppable partnership with Edin Dzeko. The pair racked up 54 goals between them as they fired Wolfsburg to a remarkable Bundesliga title way back in 2009.

After scoring 28 goals that campaign he could manage just 11 the next season; not a bad returns, but he'd set his standards pretty high the year before. Another disappointing season followed before he was shipped off to United Arab Emirates side Al Ahli.
---
6. Carlos Alberto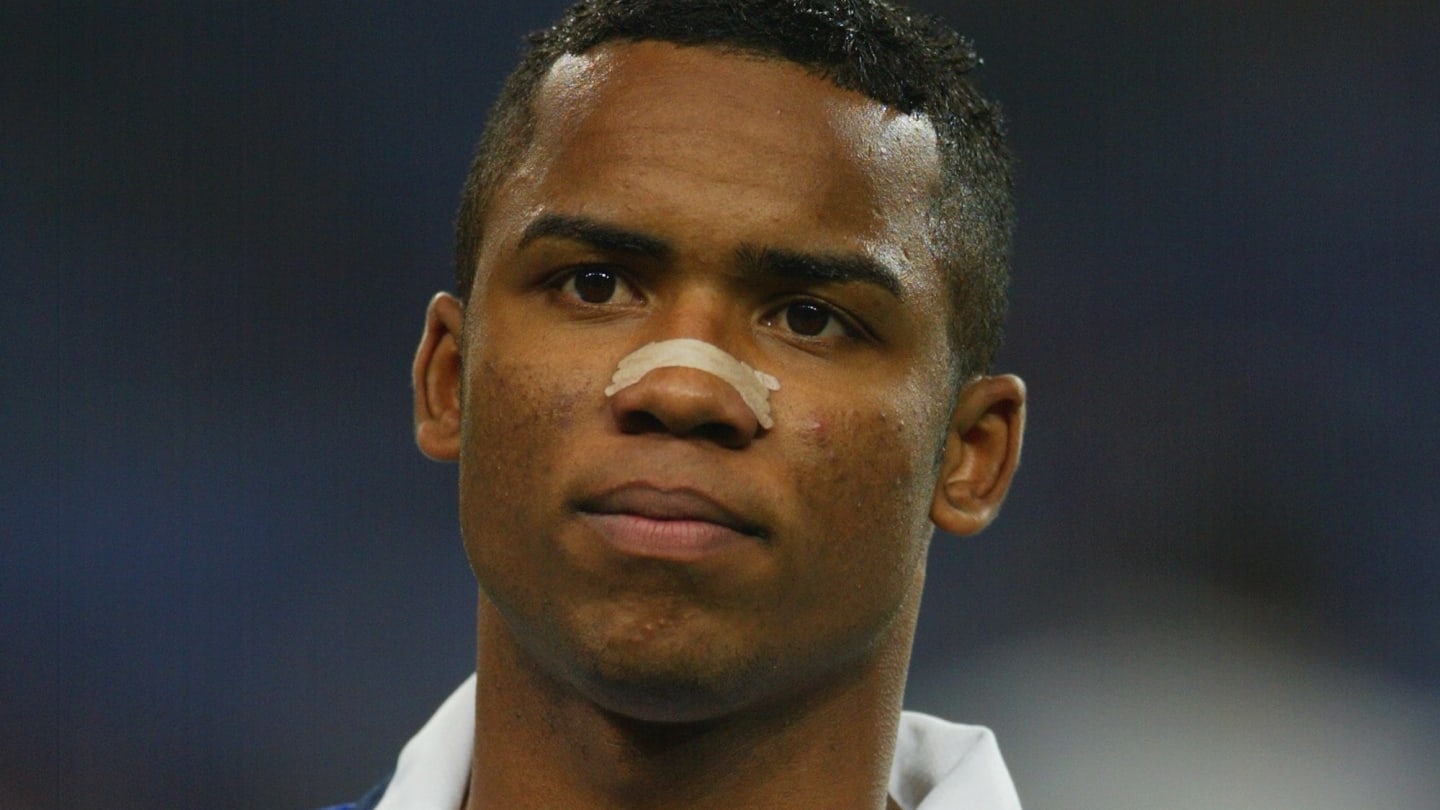 After helping Porto secure an unlikely Champions League title, the young Brazilian seemed to have the world at his feet. The 19-year-old had started every game in the knockout rounds and opened the scoring in the final.

However, the departure of Jose Mourinho saw a downturn in form for the Brazilian. He quickly fell out of favour under the new manager and returned to Brazil.

Alberto later tried his luck again in Europe at German side Werder Bremen but that proved disastrous. He returned to Brazil in 2010 never to be seen on European shores again.
---
5. Benjani
Perhaps it's more accurate to call Benjani a half-season wonder.
Having joined Portsmouth from French side Auxerre, the Zimbabwean had a fairly uninspiring first few seasons in the league.

In 2007/08 however, something awoke in the Portsmouth striker. A man possessed, he scored 12 goals by January before being promptly snapped up by Manchester City.

Whatever had awoken in Benjani seemingly dozed off again when he arrived in Manchester and he'd score just three goals throughout the rest of the season.
---
4. Michael Ricketts After helping Bolton Wanderers get promoted to the top-flight, Ricketts took to Premier League football like a fish to water. By February, the striker had already scored 12 times. His exploits even caught the eye of England manager Sven-Göran Eriksson who rewarded Ricketts with his international debut.

This proved to be a defining moment in the striker's career and it's safe to say he definitely peaked here. He didn't score for the rest of the campaign and scarcely found the net throughout the rest of his career.
---
3. Vincent Janssen
Janssen burst onto the scene in spectacular fashion, scoring a sensational 31 goals in his debut season with AZ Alkmaar. He was promptly snapped up by Tottenham Hotspur who must have thought they had a superstar on their hands.

It's safe to say that's not how it worked out, and after just one season and two goals, Janssen was shipped out to Fenerbahce on loan.
---
2. Saido Berahino
Berahino was one of the surprise packages during the 2014/15 season, scoring 20 goals in all competitions for the Baggies. After being rewarded with an England call-up most fans expected big things from the young forward.

Unfortunately, he'll probably be best remembered by fans for throwing a tantrum after a move to Spurs fell through and tweeting that he'd never play for the club again.

He eventually moved to Stoke but his goalscoring touch had completely eluded him at the point, and he famously went over 900 days without a goal.
---
1. Michu
After being plucked out of obscurity by newly-promoted Swansea, the Spaniard took the Premier League by storm.

Michu scored a stunning 18 goals during the 2012/13 season and quickly established himself as a fan favourite. Sadly, he fizzled out just as quickly as he exploded onto the scene. The following season he managed just two goals, and just a few seasons later, Michu was playing in Spain's fourth division.

Don't worry Michu, the streets won't forget you.
---
Source: 90min
---