Predicting the winners of the European Championship is no easy feat (Greece and Denmark are living proof of that) but, using extensive Opta data and Stats Perform's AI team, we've given it a seriously good go.
We have run every match through the Stats Perform Euros Prediction model to estimate the probability of the outcome (win, draw or loss), using betting market odds and Stats Perform team rankings, which are based on historical and recent performances.
That model considers the strength of opponents and how difficult each team's route to the final might look, based on match outcome probabilities, how the groups are made up and the seedings heading into the knockout phase. We've then simulated the remainder of the tournament 40,000 times and analysed each outcome, giving us a percentage to assign to each team to show the likelihood of them lifting the trophy.
That's the technical bit out of the way. Now comes the interesting part: the 24 competitors ranked by their chances of winning the competition. Read on to see who the favourites are, whose chances are around 5000-1…and what exactly is going on with England.
---
24. North Macedonia (0.02 per cent) There were incredible scenes last November when Goran Pandev scored the goal to secure North Macedonia's place at a major tournament for the first time in their 27-year history.

Pandev, who turns 38 next month, faces quite the task even to fire his side out of the groups, never mind somehow win the tournament. Still, he did score in a shock win over Germany in World Cup qualifying back in March. And, after all, a 5000-1 chance is still a chance – just ask 2015/16 Premier League champions Leicester City.
---
23. Slovakia (0.04 per cent) Slovakia were eliminated by Germany in the last 16 five years ago, reaching that stage by virtue of finishing as the best of the third-place teams in the groups.

As the lowest-ranked side in Group E, they may be hoping for something similar to get to the knockout rounds this time. Even then, they could face the Netherlands or Belgium. It's not a great outlook for a side who started qualifying for the next World Cup by drawing with Cyprus and Malta in March.
---
22. Scotland (0.1 per cent)
Back at a major finals for the first time since the 1998 World Cup, Scotland were handed a draw of high intrigue but little concrete hope.

Perhaps Steve Clarke can mastermind progress to the last 16 at the expense of Croatia, the Czech Republic or England, but backing them to go all the way through a daunting-looking knockout phase would be optimistic at best.
---
21. Hungary (0.1 per cent) Hungary famously came top of Portugal's group at Euro 2016 before being eliminated by Belgium in the first knockout round. Even getting that far was quite the feat given their opening win over Austria was one of only two in eight games at this tournament.

If they somehow repeat the feat of finishing above Portugal, edging out one of France or Germany to qualify from Group F feels a step too far. If they go through from third place, chances are they will have to play the Netherlands – or Belgium, again.
---
20. Finland (0.1 per cent) Teemu Pukki was left 'speechless' in 2019 when Finland secured a place at Euro 2020, the first major finals in their history.

Progressing from Group B, which contains Belgium, Denmark and Russia, will be seriously tough for a side who haven't won any of their past six matches, and our predictor doesn't make for positive reading. Still, having waited well over a year for this event, they may not care in the slightest.
---
19. Austria (0.2 per cent)
Austria have won one match at the World Cup and European Championship since the 1980s, so our model was never likely to be too kind to their chances.

Winless in their previous six Euros games, they will likely meet Italy in the second round if they finish second in a group containing the Netherlands, Ukraine and North Macedonia. Qualify after coming third, and Spain, France, Germany or Portugal may lie in wait.
---
18. Czech Republic (0.2 per cent) Last week's 4-0 friendly loss to Italy did little to suggest the Czech Republic's minimal chances of winning this tournament should be any higher.

Ten wins in 24 games at the Euros is a decent record, but they have won only four matches at major finals since coming third at Euro 2004. Finishing above Croatia or England in Group D looks to be ambitious and going any further than the last 16 would be pretty remarkable.
---
17. Turkey (0.4 per cent) Since reaching the semi-finals of the 2002 World Cup, Turkey have played in just two tournaments: Euro 2008, where they also got to the last four, and Euro 2016, where they exited at the group stage.

Commendable wins over the Netherlands and Norway this year were followed by draws with Latvia and Guinea, and, at 29 in the world, they are the lowest ranked of all the teams in Group A.
---
16. Wales (0.6 per cent)
Our predictor does not hold out much hope for a repeat of Wales' remarkable run to the semi-finals in France five years ago.

With a daunting group containing Italy, Switzerland and Turkey and no goals scored in their two warm-up friendlies, even reaching the knockouts would be an achievement – and if they do, they will likely face Belgium, Denmark, Spain, France or Germany next.
---
15. Ukraine (0.8 per cent)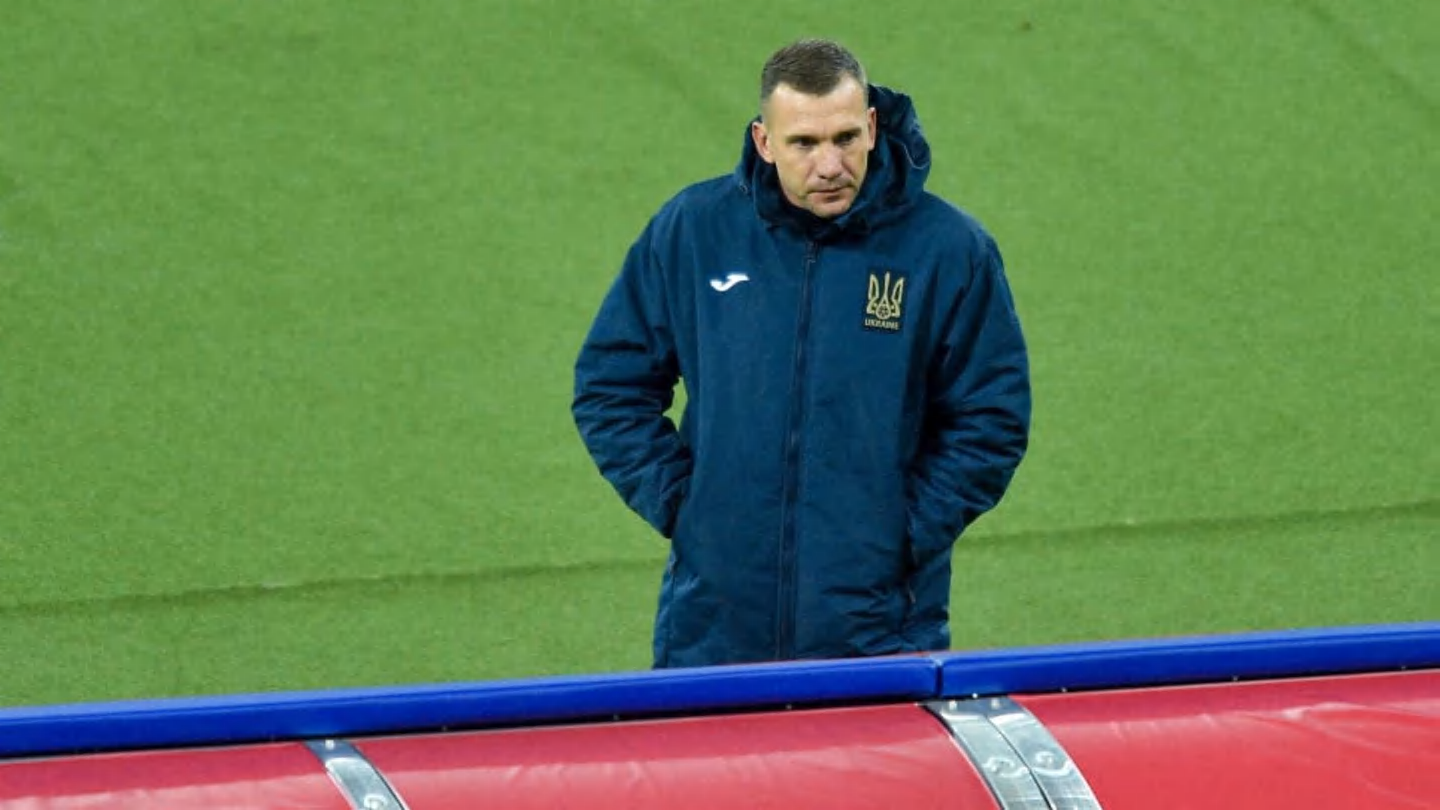 Ukraine failed to qualify for four European Championships in a row before appearing at the previous two (albeit once as hosts), where they managed one victory across their six group games.

They have become more stubborn opponents in 2021: having lost six of eight matches last year, they proceeded to enjoy a run of five games unbeaten. Four of those were 1-1 draws, though, two of which came against Kazakhstan and Bahrain.
---
14. Poland (0.8 per cent) It turns out simply having Robert Lewandowski in your team doesn't make you a shoo-in for every trophy going.

Poland, who have won two of 11 matches at this event, will likely face Croatia or England if they get out of their group behind Spain. They also beat just one team – Andorra – in a six-game run from November 12 to June 1.
---
13. Russia (1.0 per cent) Russia's run to the last eight of their home World Cup, where they lost to Croatia on penalties, surpassed all expectations from the wider continent.

Eight wins in 10 qualifying games was an impressive return, but with Belgium and Denmark in their group and just one victory in their previous seven games at this tournament, hopes are not high for another surprise.
---
12. Croatia (1.0 per cent) The runners-up at the last World Cup, Croatia have a 76.7 per cent chance of reaching the last 16, according to our model.

Why, then, are their tournament chances so low? Well, like England, they are in for a seriously tricky run in the knockout phase, and they have only reached the quarter-finals of this tournament twice, the last time in 2008.
---
11. Sweden (1.5 per cent)
Sweden have only won a quarter of their 20 games at the Euros, the worst record of any side to have played as many matches.

Alexander Isak's form in 2020-21 (17 La Liga goals for Real Sociedad) should soften the blow of losing Zlatan Ibrahimovic, but navigating a group with Poland, Spain and Slovakia will not be easy.
---
10. Switzerland (2.3 per cent) Into the top 10, then, beginning with Switzerland, who have only won two of 13 games in this competition.

Their form has improved since late last year, though: after a run of seven matches without a win, they have managed six consecutive victories, most recently a 7-0 thrashing of Liechtenstein.
---
9. England (5.2 per cent) England have played 31 games at the European Championship without ever reaching the final, more than any other team.

Even if they win their group – and we give them a 64.6 per cent chance of doing so – their route to the final in 2021 is highly likely to see them come up against one or more of Germany, France, Portugal, Spain, Belgium, Italy and the Netherlands. So, that's why.
---
8. Denmark (5.4 per cent) Denmark are the dark horses for many observers, and they have the pedigree, having shocked the continent to win the tournament in 1992. That said, they have only reached the quarter-finals once at the Euros in the 29 years since.

Winning these finals might look a stretch, but Kasper Hjulmand's side scored 14 goals and conceded none in three World Cup qualifiers in March and, should they progress from Group B with Belgium as expected, few will look forward to facing them.
---
7. Netherlands (5.9 per cent) It still beggars belief that the Netherlands will this year be playing in their first major tournament since the World Cup seven years ago, having failed to qualify for Euro 2016 or Russia 2018.

Last year, they had expected to go into these finals with Ronald Koeman in charge and the world's best centre-back in peak form. Now, they are under the auspices of Frank de Boer – the first Oranje coach to fail to win any of his first four games – and they have a Virgil van Dijk-shaped hole in their back line.
---
6. Italy (7.6 per cent)
Knocked out on penalties by Germany in 2016, Italy suffered the ignominy of failing even to qualify for the 2018 World Cup, which hardly helped their standings in our predictor.

It's all looking a little rosier under Roberto Mancini, though. On a record run of eight consecutive wins without conceding and with no defeats in 27 matches, they look likelier to challenge for a trophy now than at any point since reaching the final of Euro 2012.
---
5. Portugal (9.6 per cent)
The reigning champions arguably have a stronger squad than they did five years ago when they lifted the trophy after stumbling into the knockout phase with three draws from three games.

Portugal's group this time is even tougher, but coach Fernando Santos is an experienced and savvy operator. Plus, they have a guy called Cristiano Ronaldo, who has the most appearances (21) and joint-most goals (nine) in the tournament's history. Don't rule them out.
---
4. Germany (9.8 per cent) This will be the final tournament in Joachim Low's 15-year reign as Germany boss, but he'll have to defy the odds to make it a happy one.

Still in shock from losing at home to North Macedonia in World Cup qualifying in March, and with France and Portugal sharing their group, winning a record fourth European Championship looks a tricky task, even if our prediction makes them fourth favourites.
---
3. Spain (11.3 per cent) Thrashing Germany 6-0 last November transformed Spain from outsiders to real contenders in the eyes of many, the performance a throwback to those four years of international dominance between 2008 and 2012.

Still, consecutive last-16 exits at major finals have damaged their chances in our model, which gives them a little over a one-in-10 likelihood of a third European crown in 13 years. The fan reaction to their goalless friendly draw with Portugal in Madrid was hardly a ringing endorsement of their credentials, and a positive COVID-19 test for Sergio Busquets threw their plans into disarray days before the tournament.
---
2. Belgium (15.7 per cent) Belgium won 10 games out of 10 in qualifying and, along with France, are one of only two European teams to reach the quarter-finals in each of the past three major tournaments. They are worthy second favourites here.

Roberto Martinez has yet to get his talent-stuffed squad to a final, though, and trying to do so without peak Eden Hazard or a fully fit Kevin De Bruyne could be tricky even with Romelu Lukaku in career-best form.
---
1. France (20.5 per cent) Unsurprisingly, France are our favourites. Didier Deschamps is bidding to become the first person to win the World Cup and Euros as both player and coach and certainly appears to have the squad at his disposal to make it happen. Our predictor model agrees, giving Les Bleus a one-in-five chance of going all the way.

France also have a 46.8 per cent chance of topping their 'Group of Death' ahead of Portugal and Germany, which speaks volumes about the world champions' quality.
---
Source: 90min
---