David Silva will easily be remembered as one of Manchester City's greatest players of all time.
As the curtain falls on his final weeks in Manchester, the Spaniard can reflect back on a remarkable career and a transformative effect on formerly one of England's most notorious underachievers.
The club that Silva joined in 2010, while already in the hands of Sheikh Mansour and the Abu Dhabi revolution, is hardly recognisable from the one he now leaves in 2020.
In the first two years of the new regime, a newly ambitious City, still only a decade removed from the third tier of English football, had spent handsomely on a number of high profile transfers. But it had still only got them so far.
The likes of Robinho, a shock buy on the final day of the 2008 summer window, and Emmanuel Adebayor gave only short-term contributions and were 'good' as opposed to 'outstanding'.
The same could be said of Kolo Toure, who played progressively less each year he was at the club, while Joleon Lescott and Gareth Barry were never elite-level players. Patrick Vieira, meanwhile, was at the very end of his career and rather quickly made the transition into coaching.
Carlos Tevez was a success following his move across from Manchester United in 2009, although there were different kinds of well-documented problems further down the line. City had flirted with relegation a couple of times during the 2000s, but £78m worth of new players in the few months that followed the takeover was only good enough for 10th place in 2008/09.
By the end of the 2009/10 season, City had improved to fifth by spending close to another £120m in the summer of 2009 alone. Yet they remained nearly 20 points adrift of the top of the table and missed out on a Champions League to a Tottenham side who had spent only a fraction of the money.
Aston Villa were also well in the mix for a Champions League place that season.
But as the overall plan for developing the club became more focused, City got closer to where they wanted to be. The 2010/11 campaign, which saw the arrival of Silva alongside another club legend in Yaya Toure, marked the breakthrough and ultimately changed everything. Some of the more suspect purchases from the previous two years were also shown the door. Silva was already a star name of international repute when he arrived in Manchester. He was 24 years of age and had been a key player in an impressive Valencia side for four seasons. He was also an established Spain player, having started all but one game at Euro 2008, as well as being part of La Roja's victorious 2010 World Cup squad.
The club he joined, however, was very much a work in progress.
At that time City hadn't won a major trophy for 35 years or a top flight league title in 42. On only five occasions since the Premier League's formation in 1992 had they finished in the top half of the table, while they still lived in the perma-shadow of neighbours Manchester United.
The state of the art Etihad Campus, one of the premier football facilities on the planet in 2020, was in its infancy and the club's home ground was still known as the City of Manchester Stadium, more a legacy from the 2002 Commonwealth Games than the home of a world-leading football club. It wasn't until 2011 that the naming rights transferred to Etihad.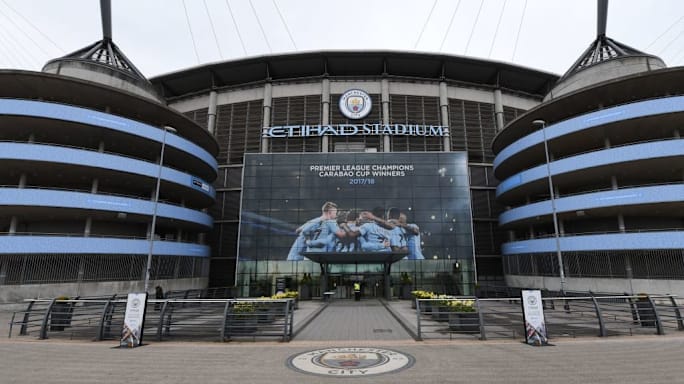 City would later begin to distinctly model themselves on Barcelona, but key executives Ferran Soriano and Txiki Begiristain, both of whom have played major roles in that, didn't arrive until 2012.
With Silva on board, one of the first hurdles of the 2010/11 season was a Europa League qualifier against Romanian side Timisoara. The new signing started both legs as City won 3-0 on aggregate to be drawn into a group alongside Red Bull Salzburg, Lech Poznan – the games which provided the 'Poznan' celebration City fans have become famous for after witnessing their Polish counterparts do it – and a less than vintage Juventus side.
In the Premier League, Silva was eased in. Although he was involved from whistle to whistle on the opening day, manager Roberto Mancini saw fit to use him only sparingly while he got to grips with his new surroundings. It wasn't until October that he was regularly playing full games.
Having fallen agonisingly short of a Champions League place the previous season, City were never out of the top four after the fourth round of fixtures in mid-September. By the time the campaign ended, they were third, nine points clear of fifth place Spurs, and pipped Arsenal to the final automatic qualifying place.
City have never failed to qualify for the Champions League since.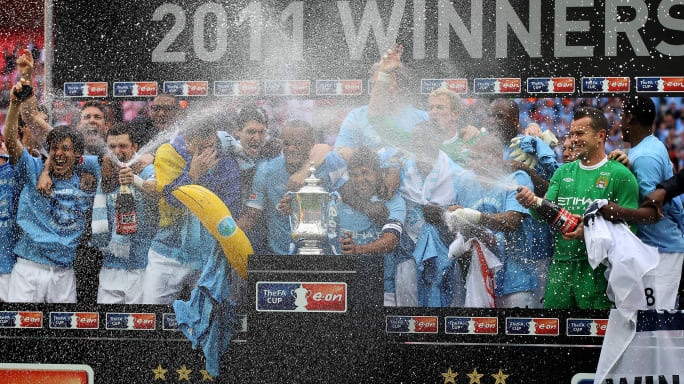 Just as important in 2010/11 was the ending of the trophy drought that had acted like a weight dragging the club down. City struggled in early rounds of the FA Cup against lower league opposition, needing replays against both Leicester and Notts County. Silva started neither round first time, but he went on to play pivotal roles in both replays as City won comfortably.
He remained a permanent fixture in the cup team thereafter and City eventually lifted the FA Cup trophy following consecutive 1-0 wins over Manchester United and Stoke at Wembley – fellow 2010 arrival Yaya Toure scored the only goal both times. It was the club's first major trophy since the League Cup in 1975 and effectively served as a catalyst.
From then on, City and Silva have never looked back. Premier League glory followed in the most dramatic fashion the very next season, and again in 2013/14.
When Pep Guardiola was appointed as manager in 2016, the club raised the bar in England to a whole new level. Domestic cup triumphs have become routine for City, while the 2017/18 season stands out in history for being the first club in top flight English football to reach 100 points. Despite immense pressure from Liverpool in 2018/19, City became the first club to retain the title in 10 years by refusing to blink and finishing the league season with an astonishing 14 consecutive wins. That formed part of a domestic treble when paired with EFL Cup and FA Cup glory.
As Silva now prepares to leave City after a decade of loyal service, they are among the very biggest clubs in the world. The infrastructure in place for long-term sustainability is world class and there is a genuine history of tangible success that wasn't there before.
He was a huge part of building all of that and the club will never forget it.
---
For more from Jamie Spencer, follow him on Twitter and Facebook!
Source: 90min
---