Jose Mourinho has appeared before a Spanish judge to answer questions over tax fraud accusations.
The Manchester United manager is being accused by Spanish prosecutors of defrauding the country's tax authorities of 3.3 million euro (£2.9 million) in unpaid taxes in 2011 and 2012.
The money involves revenues from image rights.
The 54-year-old Portuguese coach was in charge of Real Madrid from 2010-2013.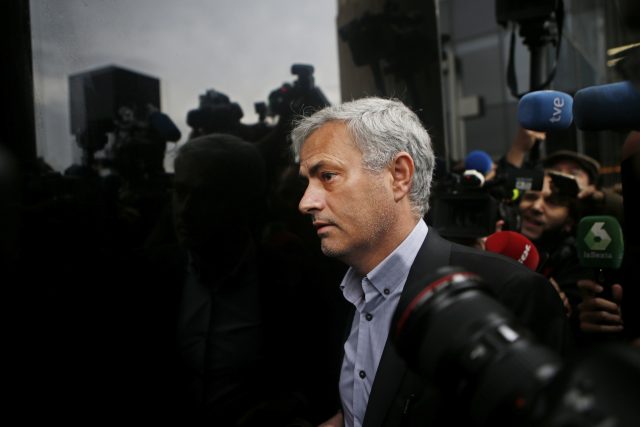 Mourinho is the latest football figure to be targeted by tax authorities in Spain.
Last year, Lionel Messi and his father were found guilty on three counts of defrauding tax authorities of 4.1 million euros (£3.6 million) from income made from image rights.
Cristiano Ronaldo, Marcelo, Ricardo Carvalho, Angel Di Maria, Javier Mascherano, Radamel Falcao and Fabio Coentrao are among other players investigated by Spanish tax authorities.
Source: By PA Reporters
---